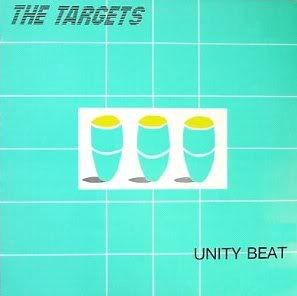 In 1983 the Southern California band The Targets released this EP. The record and sleeve says very little about this band and, therefore, I know very little about them. This release was on a label called American Standard Records based in Torrance California - I can't find any info on them either.
The Targets sound is a little bit reminiscent of The English Beat with a bit of
The Donkey Show
and even a slight bit of Blondie. Not strictly ska but they fit perfectly in the 2 Tone era.
1 Don't Stop Now
2 The Perfect Guy
3 Searching for a Scene
4 Sax Man
5 Two Tone Mover
6 Unity Beat
DOWNLOAD