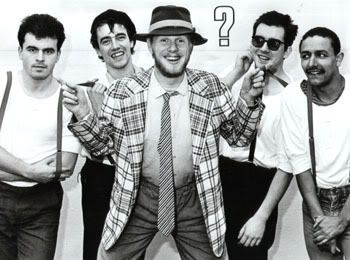 The Velvetones (aka The Velvetones Hull) (aka Mike Montez and The Velvetones) were a swing band from Hull UK.
Members later formed The Housemartins and The Beautiful South.
You can read more about them and other Hull bands
HERE
.
You may have seen their video on Youtube for 'Skinhead Girl'
1 Ninja
2 How Can I Lose The Velvetones?
3 Bring Back Tweedledum
4 Human Fly
5 Ice Cold Joe
6 Red Roger
7 Skinhead Girl
8 Swing For You
9 Montez is Dying
10 Beautiful Mams and Handsome Dads
DOWNLOAD
Thanks to Mike Montez for uploading these songs to esnips and much thanks to Eddie for getting him to do it and keeping me informed!