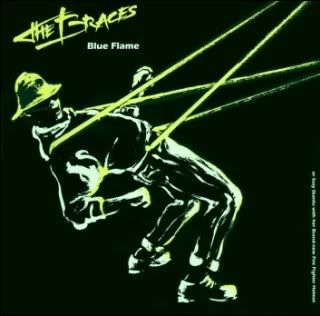 Thanks to Mikeska for the updated link!!
The Braces were a German band from the mid-to-late 80s. They originally released only 2 albums - 1989's "Prime Cut" and this one from 1990. They stopped playing in 1991 after their manager took off with their contracts and all of their money.
In 2000 guitarist/vocalist Joachim Uerschels started writing songs again with saxophonist/vocalist Martin Storkmann and with them as the only 2 original members The Braces recorded a 3rd album "Ska Got Soul" in 1994.
The Braces - Blue Flame
1 Give Love a Chance
2 Suzy Says
3 Fifty Days
4 In the Dark
5 Don't be so Cruel to Me
6 Come and Go
7 Ska of Monstra
8 Jungle Party
9 Too True to be Good
10 Storming Out
11 Boys don't Cry
12 Happiness
13 Youthquake
14 Riding West
15 The Letter
16 No Reason
17 Julie Julie
(I know I need to re-up the link. Send me an e-mail if I haven't yet.)