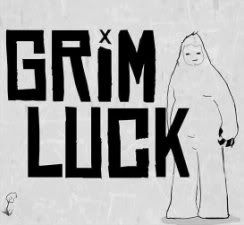 Grim Luck is a very creative band from San Diego, California that plays 3rd wave ska mixed heavily with other influences. Reggae, 2tone, acoustic ska, vanilla reggae, Tin Pan Alley, mariachi, and what would seem like Madness and Ian Dury influences.
Amongst their guitars, drums, bass, horns, and keys you'll also hear accordian, tuba, and xylophone. They are currently looking for a violinist.
They have three recordings (and are currently working on their fourth):
Alexandra vol.1
The Histories Album
Diaries From Roscoe Street
Check out their Myspace where they post all of their music for free.